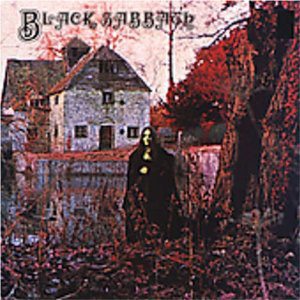 Last week Esquire magazine named Cream's Ginger Baker as the world's craziest drummer, coinciding with the film Beware of Mr. Baker (as we reported here).
Now it's been revealed that Baker was under consideration for the drum throne in Black Sabbath for their reunion album, 13.
In an interview with Rolling Stone magazine, Tony Iommi reveals that producer Rick Rubin suggested Baker as a replacement for Bill Ward. The band shot the idea down. "I thought, 'Bloody hell?'" Iommi says. "I just couldn't see that." Rubin then suggested Rage Against The Machine/Audioslave drummer Brad Wilk, and the band agreed.
"I wanted to make an album that stood alongside their first four albums," Rubin says. "The first album wasn't a straightforward heavy metal record. You could hear the jazz influence, so that was the goal, and to capture that live interaction."
As for the album, which is due for release in June, Ozzy Osbourne describes it as "Satanic blues" - which feels like a good title for a Sabbath album. Song titles include God Is Dead ("It starts off, 'God is dead, but at the end it says, 'I don't believe that God is dead,'" Osbourne says) and a pair of roughly eight-minute tracks, End Of The Beginning and Age Of Reason.