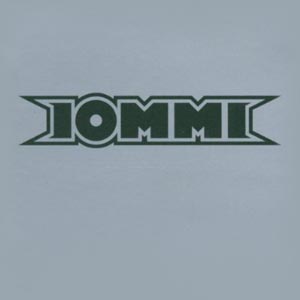 Heavy metal guitar pioneer Tony Iommi, who turns 65 on Tuesday, February 19, is best known as the driving force of Black Sabbath. He's also a veritable Lon Chaney of riffs — a man of 1,000 indelible licks that have propelled such enduring Sabbath songs as "Iron Man," "Paranoid," "Fairies Wear Boots," "Sabbath Bloody Sabbath," "Sweet Leaf," "N.I.B.," "War Pigs," "Heaven & Hell," "Children of the Grave" and "Symptom of the Universe."
The good news is that Iommi's cancer therapy is working, and there's a surprise coming for Black Sabbath fans with a brand-new Rick Rubin produced Sabbath album with Ozzy Obsourne on vocals that's almost completed.
So — with Sabbath on the brink of another renaissance — this seems like a good time to take stock of what the guitarist who blueprinted so many of the tropes of metal, both sonically and conceptually, has done outside of Black Sabbath.
Where to start? Well, Iommi took up the guitar as a teen inspired by Hank Marvin of the Shadows, the early British instrumental rock group, and at 17 famously lost the tips of the middle and ring fingers of his fretting hand in a sheet metal factory accident in his native Birmingham, England. Despite that, the southpaw continued to play in the horribly named Rockin' Chevrolets until 1966, when he joined the Rest, which featured future Sabbath drummer Bill Ward.
Next up Iommi and Ward carried on to a blues band called Mythology until they met singer John Osbourne — nicknamed Ozzy — and bassist Terry "Geezer" Butler and formed a sextet named the Polka Turk Blues Company. Ouch! Jettisoning the other members, Iommi, Osbourne, Butler and Ward next tagged themselves Earth. For a brief spell Iommi exited the group to join Ian Anderson's Jethro Tull. The Iommi version of Tull was immortalized on film in The Rolling Stones Rock & Roll Circus. But the cameras had barely stopped rolling when Iommi rejoined his comrades and in August 1969 they adopted the moniker Black Sabbath.
Black Sabbath has been Iommi's primary musical home ever since — including its Ronnie James Dio-fronted incarnation as both Sabbath and Heaven & Hell. Nonetheless, the down-tuned, dark-toned guitar legend has taken some exciting side trips over the years.
The most musically interesting was his first solo album, 2001's Iommi, which was packed with a coterie of guest metal and rock singers and guitarists that included Henry Rollins, the Cult's Ian Astbury, fellow Gibson six-stringer Dave Grohl, Ozzy himself and Smashing Pumpkins' Billy Corgan. The single "Goodbye Lament," with Grohl, reached number 10 on Billboard's Mainstream Rock Tracks chart, but the sprawling "Black Oblivion," with Corgan, was the disc's instrumental highlight. Not surprisingly, it took five years to round up all the guests and cut tracks.
Iommi's second-released solo album was actually his first. The title of 2004's The 1996 DEP Sessions gives away the date of its actual recording. It's a sequel of sort to the 1986 Black Sabbath album Seventh Star, which featured Deep Purple's stellar late-period vocalist and bassist Glenn Hughes — now of Joe Bonamassa's Black Country Communion — on vocals. The DEP Sessions were part of an abortive attempt to start another band, but nonetheless stands as a strong entry in Iommi's cannon on its own terms. Although several bootleg recordings of Iommi in the studio are in circulation, Iommi's third legitimate solo album Fused, from 2005, also features Hughes on vocals. Oddly, the drummer for that disc is Kenny Aronoff, who is more closely associated with the meat-and-potatoes rock of John Mellencamp and John Fogerty than the hard stuff.
Some fans of Iommi, and even of Black Sabbath, debate whether the aforementioned Heaven & Hell was an equal or superior band to Black Sabbath. Despite Sabbath's foundational impact, the argument for Heaven & Hell's place as Iommi's second great band in the metal pantheon has its merits. Essentially the group was the Dio-fronted version of Sabbath, reincarnated to sidestep the machinations of the Osbourne business machine. In 2006 the Heaven & Hell line-up changed after Ward decided not to tour and drummer Vinnie Appice stepped in. The final incarnation of Heaven & Hell is preserved in the Black Sabbath album The Dio Years, a compilation that features three tracks cut for the disc in 2007 and older songs from the Dio-fronted Sabbath albums Heaven & Hell, Mob Rules, Dehumanizer and Live Evil.
Through it all Iommi has had an ongoing love affair with Gibson guitars. His trademark model remains the Gibson SG. His first — a 1965 SG Special with P-90 pickups named "Monkey" — was acquired during the recording of Black Sabbath's debut album. In 1997 the Gibson Custom Shop built a limited edition Tony Iommi SG Special with 24 frets, giving him the two-octave range he prefers. And Epiphone makes a Tony Iommi G-400, a 24-fret model sporting Iommi's own hot-wound signature Gibson humbuckers.