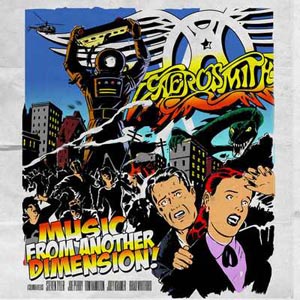 Johnny Depp laid down guitar lines for Aerosmith's new album, Music From Another Dimension, earlier this year, and he also jammed with the bad boys during a gig at the Hollywood Bowl in August. Now, it seems Depp is becoming a regular part of Aerosmith's arsenal, as the famed actor took the stage with Steven Tyler and company during their Los Angeles show earlier this week, according to E!
Depp joined Aerosmith for "Stop Messin' Around" and a cover of The Beatle's "Come Together."
Aerosmith aren't Depp's only musical comrades. He has also jammed on stage with Alice Cooper and Tom Petty.
What do you think of Johnny Depp's guitar skills? Let us know in the comments section below!