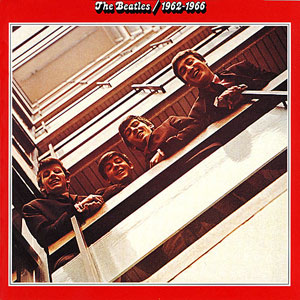 John Lennon was one of the greatest songwriters of the rock and roll era, with or without Paul McCartney and with or without The Beatles.
His legacy of Fab Four albums and solo recordings is staggeringly lyrical, emotionally complex and as often raw as it is achingly beautiful. It's hard to believe the same guy who tugged six-minute symphonies of feedback from his Epiphone Casino with the Plastic Ono Band also was the architect of the acoustic Gibson J-160E-based "Norwegian Wood" and the textural, piano-driven "Imagine."
Lennon's creative juggernaut was getting back under full steam when a hail of bullets from a madman's gun destroyed his life on December 8, 1980. If Lennon had lived, he'd be 70 today, October 9, and would likely have at least doubled his catalog.
Although George Harrison's skill as The Beatles' lead guitarist was monumental, Lennon was no six-string slouch. And there's a pile of killer, guitar-driven songs – some strident, others as comforting as lullabies – that hang on the bespectacled composer's own superbly honed playing. In celebration of Lennon's birthday, here are 10 songs that display Lennon's guitar gifts:
"Revolution" (1968)
The B-side of "Hey Jude" is a defining moment in rock and roll thanks to its blend of distortion and politics – two things Lennon was a genius at expressing. This tune features one of the nastiest tones to ever emerge from an Epiphone Casino, from the staccato introduction to the raging string bends at the song's climax. Footnote: the band's live promotional clip for "Revolution" also including Harrison laying into the 1957 Les Paul Standard, refinished in crimson, he got as a gift from Eric Clapton.
"Come Together" (1969)
The opening track on Abbey Road name checks another master of monster riffage – bluesman Muddy Waters. But it's Lennon's own raw rhythm guitar that chopped this tune into history. "Come Together" also became an on-stage tour-de-force for Lennon post-Beatles, captured in all its nasty glory on the Live in New York City concert film and soundtrack.
"Help!" (1965)
Simplicity can be a beautiful thing, as this single and album title track proves. Lennon's edgy, lightly distorted rhythm drives the tune. Add Harrison's descending licks and the one-two punch is unbeatable. Lennon called this song and "Strawberry Fields Forever" his most genuine Beatles songs – music written from the heart that was perfect for the group.
"Day Tripper" (1965)
Lennon wrote this song on demand, when it was deemed that The Beatles needed a new entry for the Christmas singles market. His circular riff is its backbone and his tongue is firmly in cheek. The lyrics play on both the holiday traveler and the dabbler in drugs, but it's nearly three minutes of bliss either way.
"The Ballad of John and Yoko" (1969)
Here's a pure dose of Lennon's guitar. Harrison was on vacation when the tune was recorded, and Ringo was also out, leaving the drums to McCartney. Lennon plays two lead lines on his Epiphone Casino, including the ascending and descending solo lines, and there's also a bed of acoustic guitar played on his Gibson J-160E.
"Instant Karma" (1970)
Lennon wrote and recorded this song in one day with his J-160E in Abbey Road Studios – and with a little help from his friends: Phil Spector on the soundboard, Harrison on lead guitar, Billy Preston on piano, Klaus Voorman on bass, Alan White on drums and, of course, Yoko on backing vocals.
"Working Class Hero" (1970)
An acoustic masterpiece from Lennon's first post-Beatles album, John Lennon/Plastic Ono Band. This cultural protest anthem has lyrics that cut deeply into the fabric of conventional wisdom, and the sword Lennon used was three simple chords: A-minor, G and D.
"Cold Turkey" (1969)
Lennon's second solo single is a harrowing first-person account of kicking drug addiction. Before the studio version was released in October, the song also was captured for the Plastic Ono Band's Live Peace in Toronto album. The bone-chilling riff strikes like a rattlesnake, and the whole song revolves around the serpentine twine of Lennon's and Eric Clapton's guitars. An odd range of artists have covered "Cold Turkey," including jazz saxist Freddie Hubbard, Cheap Trick and The Godfathers.
"I'm Losing You" (1980)
With its crunching wall of rhythm guitars, arpeggio riff and braying lead guitar hooks, this was Lennon's final six-string masterpiece from his last album, the Yoko collaboration Double Fantasy. The album also features session ace Hugh McCracken.