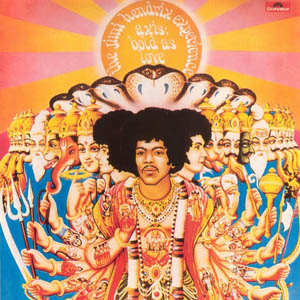 Two men are in custody for their allegedly defacing Seattle's Jimi Hendrix statue in the neighborhood of Capitol Hill, report NewsRadio. The vandalism came on the 43rd anniversary of Jimi's death (18 September).
The men, reportedly drunk at the time , strolled into an art supply store that shares the sidewalk with the statue and purchased spray paint. They then "tagged" the statue before moving on to nearby construction equipment and neighborhood buildings, according to Seattle Police.
The suspects were stopped in downtown Seattle by transit police who had been notified of the disturbance. Responding Seattle Police officers were able to positively identify the men based on witness statements and surveillance footage from the art supply store. Both suspects had blue paint on their hands and clothes.
A cleaning-up project to restore the statue is already underway.