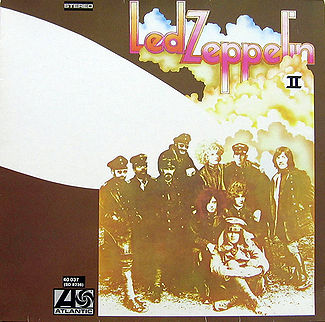 Jimmy Page is ringing in 2014 with exciting news for Led Zeppelin fans. It's been known for months that the legendary guitarist was remastering the band's back catalog.
Now, Page says the first fruits of those labors will definitely see the light of day this year. "It's good news for the New Year," Page writes, in a message posted on his website. "The first of the Led Zeppelin releases-- comprising of Led Zeppelin I, Led Zeppelin II, Led Zeppelin III and their companion discs--will be released this year. I've also been working on some of my own material from the archives that will be unleashed in 2014."
It's speculated that graphic artist Shepard Fairey—the man behind the artwork for the Led Zeppelin's Celebration Day film and live album—will redesign the original artwork for the new releases. In addition, Robert Plant recently told BBC 6 Music he had unearthed never-before-released Zeppelin music that will likely be included with the reissues. "There's some very interesting bits and pieces," Plant said.