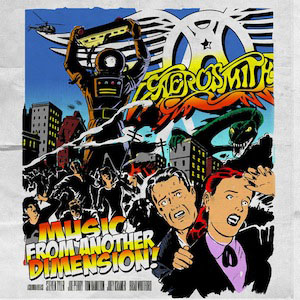 Legendary Aerosmith axeman Joe Perry has dropped a few hints as to what we can expect when he publishes his autobiography, probably some time in 2013, and revealed that he's been hitting the books pretty hard to make sure he knows what he's doing.
Perry is writing the book with David Ritz, who has collaborated on books with B.B. King, Jerry Wexler and Bettye LaVette.
Perry told reporters, "It's going to be my story, but it's also entwined with Aerosmith and relationships there and the how and the why of that kind of stuff. People have been asking me about it for the last probably five or 10 years… I'll definitely take a different path than the other guys, the way they put their books together."
Perry says he's been reading other rock biographies and autobiographies ("probably 40"), to get a feel for what works and what doesn't. "I hope this one works," he said. "There's a lot to fit into 600 pages or whatever it's gonna be. I'm pretty excited."
The new Aerosmith album, Music From Another Dimension, will be released on November 6 by Columbia Records. I've been lucky enough to hear it when I interviewed bass player Tom Hamilton recently, and without wanting to give too much away, let's just say that there's something on there for anyone who ever loved anything about Aerosmith. If you're into the '70s stuff, there's something for you. If you like the big radio ballads, you're covered. And if you like the Pump/Get A Grip era, you're all set!