For nearly 30 years, Joe Satriani has reigned as one of contemporary music's most admired and accomplished guitarists. His dazzling six-string work and compositional skills have garnered legions of followers, and indeed the current guitar landscape would look quite different if it weren't for his pioneering ways. Countless players would no doubt cite Satriani's albums as essential, but which albums does Satriani himself hold in similar esteem? Below, the 56-year-old guitar great answers that question, while offering details about why these albums are special to him.
Jimi Hendrix — Electric Ladyland or Band of Gypsys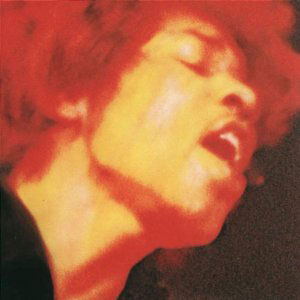 Satriani: These two albums cover so much beautiful music — great guitar playing, innovative and groundbreaking stuff. On Electric Ladyland there's a lot that's very fresh and live-in-the-studio. And it's just insane how great Band of Gypsys is, especially when you consider that "Machine Gun" is a live version of a song that had never been recorded in the studio. It's just perfect. Hendrix covers everything every guitar player works on today. He just laid it all down in a short time, in front of a live audience on a night over the course of two shows. And it was all done with a very simple setup. Just astounding.

Mahavishnu Orchestra — Birds of Fire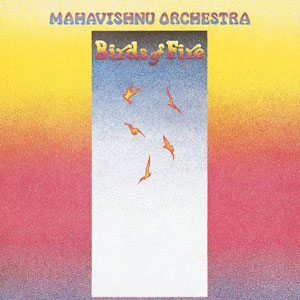 Satriani: I know a lot of Mahavishnu heads really like The Inner Mounting Flame, but there's something special about Birds of Fire. I think maybe it's the compositions John McLaughlin came up with that make it special for me. It's almost like it's a commercial version of The Inner Mounting Flame, except that it's not commercial — it's just tight. The way the band tightened things up really made an impression on me. I grew up loving Hendrix and The Beatles and the Stones and Black Sabbath and Led Zeppelin. When Birds of Fire came out, I thought, "Now that's really fusion." You could tell McLaughlin really did have one foot in the rock and roll world, and the other in the jazz world. He really bridged the gap, and he was one of the few who could do that. Of course he's still an incredible musician.

Rolling Stones — Exile on Main St.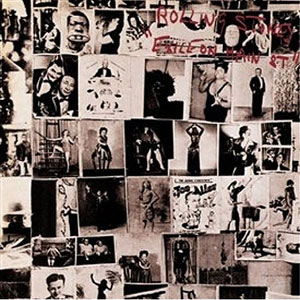 Satriani: This is a beautiful record. It's a real '70s album — big and relaxed — in terms of how it's arranged and everything. There aren't many records that give you so many listens, where you never get tired of it. You can play Exile on Main St. 10,000 times and never get sick of it. You can't find albums like that one anymore, where the songs and the music keep giving and giving, over and over again. That's the sign of a great album.

Jethro Tull — Stand Up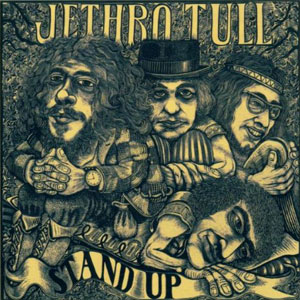 Satriani: People forget, or they don't talk about it, but I think Stand Up is one of those albums that affected a lot of writers. It's a record that had a big impact on the music community, in the sense of what people did in reaction to it. During the first 10 years or so after it came out a lot of people ragged on it, but ultimately it spawned several generations of devotees, who then created an entire musical life based on loving that album. It's almost like Exile on Main St. in that way. I really admire Martin Barre, and of course Ian Anderson is unbelievable musician — his writing, his timing, and his ability to sing and play a number of instruments. I recently read that he would wake up in the morning, write a song or two, catch the train to the studio, and then the band would record what he had written. He just kept repeating that process as he made that album. That completely blew me away, that it was so off-the-cuff. That album is also a great window into the early genius of Andy Johns, who produced it. Later, when I got to do two albums with him, I felt I had completed a circle.

AC/DC — Back in Black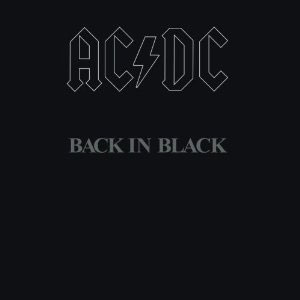 Satriani: Back in Black might eventually wind up being the best-selling record of all time. It's never slowed down. Each generation keeps discovering how perfect it is, and its classic nature. There's magic on that album. Everyone thinks they can do it, but then they try and realize, "Wow, there's a whole lot missing when I do this." (laughs) There's magic on all the AC/DC albums, and they're fantastic live, but this particular record just has so much. No doubt it had something to do with those guys rallying their spirits after losing Bon Scott — feeling they had to do Scott the honor of continuing, and doing it well. It's not a deep record like Electric Ladyland or Exile on Main St., where there's all this music history is being reflected, and Hendrix and the Stones are drawing on their R&B roots. Instead, it's AC/DC saying, "This is what we do, and we're going to do it with pride."
(Joe Satriani's latest album is titled Unstoppable Momentum.)