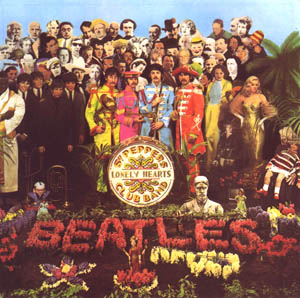 How much is a Beatle worth? A lot, judging by the result of a recent auction!
A British fireman coat that late Beatle John Lennon once owned sold at auction for $31,250 this week.
Nate D. Sanders Auctions in Los Angeles auctioned the item: a Blue cropped coat featuring an asymmetrical design, epaulettes and silver tone metal buttons, in size 3.
According to one of the coat's previous owners, Andrew B. Harvey, this is "the coat that John Lennon is wearing on the back of the British album release (I think) as Life with the Lions, — unless he had several of them."