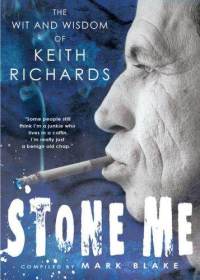 Keith Richards has been filling some of his down-time from The Rolling Stones by stepping into the role of record producer. Blue Note Records has just announced that a new album by Aaron Neville, scheduled for release this fall, was co-produced by Richards and longtime Rolling Stones producer Don Was. Richards also contributed guitar to several tracks on the yet-to-be-titled disc, a covers album featuring classic songs from the doo-wop era.
"It's a huge honor to welcome [Neville] to Blue Note Records and to be involved, along with the legendary Keith Richards, in the production of this album," said Was, in a prepared statement. "Aaron Neville is one of the most expressive and soulful artists of all time. It's such a thrill to hear him sing. His vocals have a way of reaching into your heart and stirring something really deep inside."
Neville will kick off a U.S. summer tour on June 23, in Greensboro, N.C.