Led Zeppelin made their live debut on 7 Sept 1968, 46 years ago. And a free app is available.
Zeppelin's debut is hardly the stuff of legend. They were billed as Yard Birds (sic) at Teen Club Box 45 in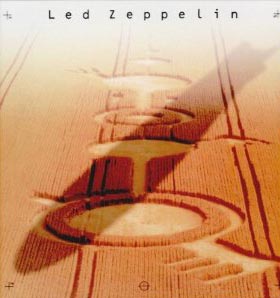 Gladsaxe (near Copenhagen), Denmark.
Around 1,200 fans attended the show at Egegard School. But Teen Club President Lars Abel introduced 'The New Yardbirds' on stage, and then called Robert Plant "Robert Plat." Oh well.
This Day in Music has made its Zep app available free for 7 days so you can re-live those blurry days without having to be there.
Get it via the iTunes App Store, for free.
Take a look at the iconic Jimmy Page "Number Two" Les Paul here.