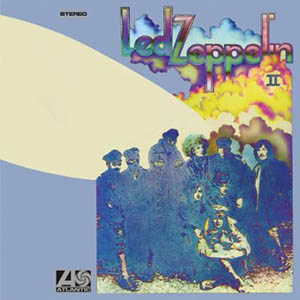 Led Zeppelin has released a new companion video for the previously unheard "rough mix" version of the band's classic 1969 single, "Whole Lotta Love." The video presents a montage of several live performances, most of which feature Jimmy Page playing one of his sunburst Les Pauls.
The unreleased version of "Whole Lotta Love" will be included in the expanded, deluxe edition of Led Zeppelin II, which will be released on June 2 along with Led Zeppelin I and Led Zeppelin III. Speaking about the rough mix of the song, Page said, "It's the mix from the night we [first] recorded it, so it doesn't have any of the overdubs everyone will be familiar with."
Speaking to Rolling Stone, he added, "You can see how songs grow. There must have been five or six other takes of that, which are not present. So the shaping of these things is very interesting and you can hear with this particular version that we haven't quite reached the point yet, and that it's very, very close." Watch the video below.