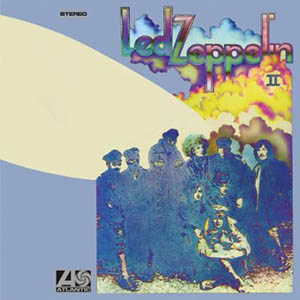 In anticipation of the deluxe edition reissues of Led Zeppelin's first three albums, slated to hit stores next month, the band is offering a taste of the "extras" fans can look forward to.
Specifically, the group has made available a stream of a rough mix of one of their greatest classics, "Whole Lotta Love." Billed as a "radio edit," the previously unheard track features a skeletal arrangement, untreated vocals from Robert Plant and a much different take on the experimental effects Jimmy Page applied to his guitar work.
Speaking to Rolling Stone in 2012, Page said he was looking forward to giving the Zeppelin albums their proper sonic due. "The catalog was last remastered 20 years ago," he said. "That's a long time. Everything is being transferred from analog to a higher-resolution digital format." To listen to the rough mix of "Whole Lotta Love," click here.