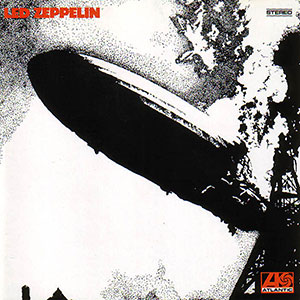 It's been a long, long, long time coming, but Led Zeppelin's 2007 reunion looks set to be released in visible and audible form.
The mighty Zep dropped a pretty big hint over the weekend in the form of a black and white image featuring the word 'FIVE' in the famous Led Zeppelin typeface. Fans initially took this as a reference to the nearly five years that have elapsed since the historic reunion, which saw Robert Plant, Jimmy Page and John Paul Jones performing at London's 02 Arena with drummer Jason Bonham as a tribute to late former Atlantic Records head Ahmet Ertugun.
But the Led Zeppelin Facebook page has since been updated with a new graphic in the same typeface: 'FOUR.' Sounds like a countdown to me! Could the official announcement be coming this week?
A few more obvious hints have seemingly been dropped by Jimmy Page's manager Peter Mensch via Twitter. In July he said "Today, Moulder [presumably producer/engineer Alan Moulder] continues with his stellar mixing of the O2 show. It's been 5 years coming and it's almost here." And over the weekend he wrote: "It's almost here. I've seen it and heard it. Almost 5 years to the day."
There are rumors of a DVD/2 CD set being released around November.