With DVD/CD Celebration Day recently hitting Top 10s around the globe, Led Zeppelin have a whole new audience. And also a mature audience who are revisiting their epic recordings. But where to start? Where to revisit? And which album is best? You decide…
With many Led Zeppelin box-sets, collections, rarities and live albums available we'll here concentrate on original studio albums before the band disbanded, so that's eight albums in 10 years. Let's get down to the sound of the hammer of the gods…
Led Zeppelin I (1969)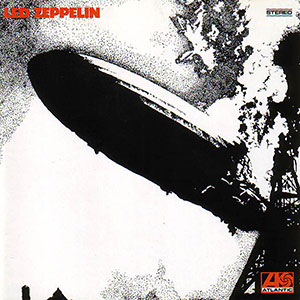 After tinkering under the name of The New Yardbirds, Jimmy Page, Robert Plant, John Paul Jones and John Bonham emerged on record as Led Zeppelin in January 1969. Led Zeppelin I is a crunching debut, and the band's rawest and most blues-based studio recording. Soft/loud dynamics abound and Page announces himself as a stunning soloist.
Standout guitar track? "Dazed And Confused." Live, Page would saw at his guitar with a violin bow — a trick he borrowed from Eddie Phillips of '60s pop-art band The Creation.
Led Zeppelin II (1969)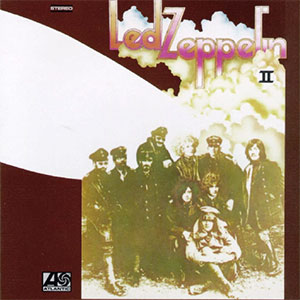 Zeppelin break out the heavy artillery, with Page turning to Gibson Les Pauls and honing his heavy riffology. Indeed, II is one of the greatest "riff" albums ever - "Whole Lotta Love," "Heartbreaker," and "The Lemon Song" are all fabled, if again steeped in old blues. But Zep's own songwriting was also improving — "What Is And What Should Never Be," "Thank You," and "Ramble On" had little to do with the blues. And again, "Ramble On" shows the band's mastery of the understated (verses) and hard-punching heaviness (choruses). "Moby Dick" is an impressive showcase for John Bonham's drumming, if superfluous in hindsight, and some still claim this is the first "heavy metal" album. Hardly so — Zeppelin's diversity was starting to show.
Standout guitar track? In terms of legendary riffs, "Whole Lotta Love."
Led Zeppelin III (1970)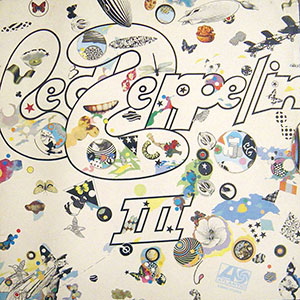 Less than two years since their debut, Led Zeppelin threw a curveball. Page and Plant took time off, retreating to a remote cottage in the Wales countryside called Bron yr aur. Much of the album was written by the duo in the rural setting — there are fewer heavy Page riffs and Plant's hippie-ish lyrics flowered. There are still guitar knockouts - "Immigrant Song" opens as a classic short rocker and "Friends" features impressive acoustic fingerpicking from Page. "Celebration Day" and "Out on the Tiles" are straight-ahead but alluring riff rockers. It's nevertheless an often overlooked album, with few tracks becoming staples of classic rock radio.
Standout guitar track? The smouldering "Since I've Been Loving You" or, for riffing, "The Immigrant Song."
"Untitled" (1971)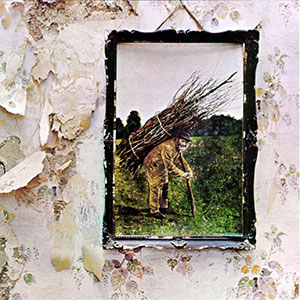 It's now mostly known as IV, but the original album sleeve had no title, not even a band name. It's also known as "The Runes" or "Four Symbols," as each band member chose a symbol to represent himself for this album. Regarded by many as Led Zeppelin's masterpiece, this album is one of the most perfectly realized releases in rock history. "Black Dog" and "Rock 'n Roll" smash the doors open with roaring guitars and drums, the mandolin-led, Eastern influenced "Battle Of Evermore" features Sandy Denny (formerly of Fairport Convention and the only guest vocalist on any Zeppelin album), "Going To California" is another quirky folk-esque escapade. "When The Levee Breaks," another hyper-heavy super-swaggering blues cover, is atmospheric even 42 years on. Ironically, the album only hit #2 in the U.S, beaten by Carole King's Tapestry. But these are all decent tracks, and at IV's heart sits an epic of all epics…
Standout guitar track? "Stairway to Heaven" is, for many, the ultimate Led Zeppelin song and IV their best album. But is it? You decide.
Houses of the Holy (1973)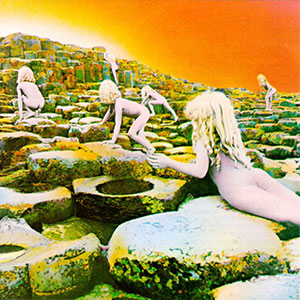 Four years in, and it's a fifth Zeppelin album… perhaps too soon? It's relatively "pop-friendly" as "Dancing Days" and "The Ocean" are upbeat rockers that showed Zep could do "catchy." But they fall over when going too far. "D'yer Maker" — a poor pun on "Jamaica" for its cod reggae - and the funk-attempt "The Crunge" will never make any Zeppelin best-of list. But the galloping "The Song Remains The Same," "Over The Hills And Far Away," "The Rain Song" and "No Quarter" make it solid. But it's not a simple album. "The Ocean" goes from power chords to a capella nursery rhyme to doo-wop. Eclectic yes, but maybe trying too hard to be clever?
Standout guitar track? "The Ocean" for its swaggering, stuttering riffs and multi-track solos.
Physical Graffiti (1975)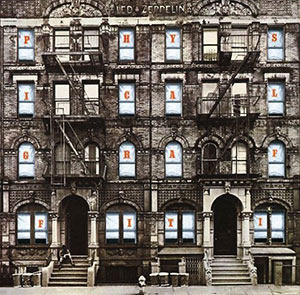 To some, it's the ultimate Zeppelin release. To others, it's meandering, indulgent and lacking in great riffs. Some songs were leftovers from previous recordings — it was Zep's "White Album" if you like. But the expansive epics — "In My Time of Dying," "Kashmir," "In the Light," "Ten Years Gone" — certainly showed Zeppelin had massive ambition, all amid their "gonzo" years of mid-'70s touring. John Paul Jones' arrangement skills came to the fore and riff fans had to be patient… it's three minutes into "Into the Light" before Page's guitar even registers. But Robert Plant told Mojo magazine: "if I'm going to blow my trumpet about anything I've been connected with, then it would have to be that album."
Standout guitar track: It's not a guitar track per se, but "Kashmir." Page uses DADGAD tuning to nail Zep's rock'n'roll swagger with his nod to Arabian melodies amid JPJ's "orchestral" grandeur. The classic, closing song on Celebration Day for a reason.
Presence (1976)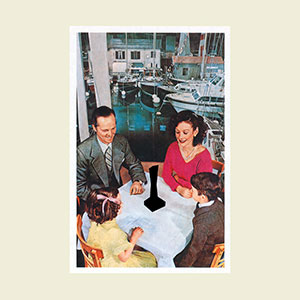 Something of a forgotten Led Zeppelin album. Concert movie The Song Remains the Same closely preceded it, and Presence had no big hits. Zeppelin pulled back from the instrumental excess of Physical Graffiti but struggled to meet previous highs.
"Achilles Last Stand" is a Zep classic but very long. Blues escapades "Tea for One" (a shadow of forerunner "Since I've Been Loving You") and the single "Candy Store Rock" (which didn't even chart) are quite insubstantial. Behind-the-scenes turmoil didn't help Zeppelin: Page and Bonham were both battling addictions, and Plant recorded his vocals in a wheelchair after a car crash.
Standout guitar track: The galloping opener "Achilles Last Stand".
In Through the Out Door (1979)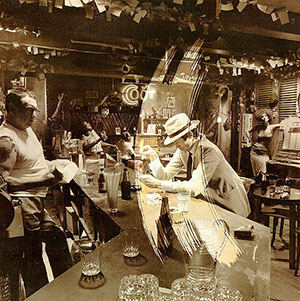 In Through The Out Door was "proper" Zeppelin's last stand, and very different. Plant's son Karac had tragically died, Page and Bonham were still not at their physical best. So, more than any other Zeppelin album, this one belongs to John Paul Jones, who co-wrote all but one song, and whose synthesizer/piano parts are all over it. The guitar swirls and drum swagger of opener "In the Evening" are decent enough, but the rest settles for a poppier punch. "South Bound Suarez" is an upbeat piano rocker punctuated by a great Page solo but the 10-minute "Carouselambra" is meagre compared to past Zeppelin epics. When Zep revisit the blues ­- "I'm Gonna Crawl" - the sound is dominated by synthesizers. If you discovered Zeppelin via this album, you'd be forgiven for wondering what the fuss was all about.
Standout guitar track: "In The Evening" or "I'm Gonna Crawl" — Page comes good on the synth-heavy track with a superb world-weary solo.
But that's just one view. Any many fans have different opinions on when Zeppelin hit their high.
Which is your favorite Led Zeppelin album? Please, comment below…