Led Zeppelin are set to be recognized during the 2012 Kennedy Center Honors, which honor outstanding lifetime contributions to the arts. The British hard rockers are in good company, too, as the rest of this year's inductees include blues great Buddy Guy, actor Dustin Hoffman, late-night TV host David Letterman and Russian ballerina and choreographer Natalia Makarova.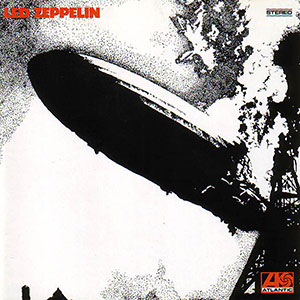 The ceremony will take place Dec. 2 at the John F. Kennedy Center for the Performing Arts in Washington, D.C. Expect all of Zeppelin's surviving members — singer Robert Plant, guitarist Jimmy Page and bassist/keyboardist John Paul Jones -- to attend. Fans can also catch a TV special offering highlights of the show on CBS on Dec. 26 at 9 p.m. ET/PT.
"Led Zeppelin's John Paul Jones, Jimmy Page and Robert Plant transformed the sound of rock and roll with their lyricism and innovative song structures, infusing blues into the sound of rock and roll and laying the foundation for countless rock bands," Kennedy Center chairman David M. Rubenstein said in an official statement.
So, how big of a deal is this event? It's big enough for the President to be there, as the honorees are expected to be with President Barack Obama and his wife, Michelle, at the gala.
What's your favorite Led Zeppelin riff or track? Tell us in the comments section below, rockers!