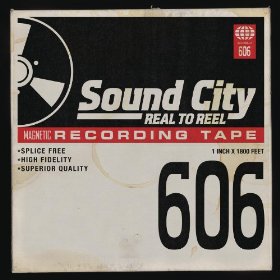 Dave Grohl and Slipknot frontman Corey Taylor – plus Cheap Trick's Rick Nielsen and Scott Reeder - have unveiled a new track, "From Can to Can't." It's taken from the album Sound City - Real to Reel, the soundtrack to Grohl's upcoming documentary about the Van Nuys, California studio where Nirvana recorded Nevermind.
The movie, Grohl's directional debut, will receive its premiere at the Sundance film festival. It's planned to be in theaters 31 January.
Hear the new song below, also now available on iTunes.