The original Liverpool homes of The Beatles are increasingly becoming tourist destinations. Dozens of companies are now offering tours of the Fab Four's former haunts across the northern English city. But many Liverpool residents would wish tourists would – ahem - let it be.
They say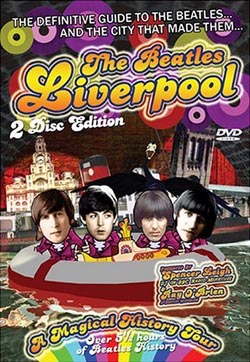 their peace is being shattered with tourists arriving at all hours of the day and night. Local paper The Liverpool Echo spoke to Kathleen Hughes, 74, who lives in George Harrison's birthplace, Arnold Grove in the Liverpool district of Wavertree. She said she was scared by the "hoards of people outside my door". Retired care-worker Kathleen added: "The tour taxis come zooming up the street and in the summer there are hundreds of them every day. At the weekend they are turning up constantly, even as late as two o'clock in the morning.
"I live on my own and sometimes it's really frightening with the flashes going off through my windows. It's horrible having strangers sticking their faces in my window and knocking at all times of day.
"If the door's open some of them some are so cheeky they just walk straight into the house as though it's a museum."
Tony Roberts, 82, and his wife Reni, 77, have lived next door to Paul McCartney's childhood home in Forthlin Road, Allerton, since 1970. Reni told The Liverpool Echo, "Sometimes there are up to 200 people outside the house and it can be really overwhelming. It has gone berserk recently with more and more tour companies opening-up.
"They turn up as early as 7.15am and start snapping away at the houses. It feels like we are living in a goldfish bowl at times."
Liverpool City Council says it was aware of residents' concerns and were speaking to tour firms to "respect the neighborhoods".