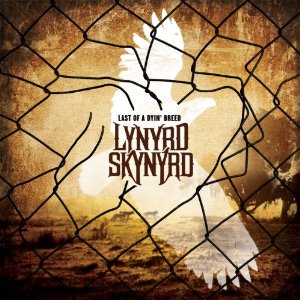 Lynyrd Skynyrd release a new album, Last of a Dyin' Breed, on August 21. It is the band's first studio album since 2009's God & Guns.
Gary Rossington is now the only original Skynyrd member, but he has told Michigan Live: "I wouldn't say it's a responsibility, at least not in a heavy way. We all had a dream, and the dream came true. Then, it was stripped away so quickly. People still love the music, and we love doing it. That's really what's it's all about – playing music that makes people happy and hearing stories from them."
Of Last of a Dyin' Breed Rossington says: "It's just good Southern rock 'n' roll. It's within the tradition and style of the band."
New to the band is ex-Black Crowes bassist Johnny Colt. When asked about receiving a phone call from Rickey Medlocke to join the band, Colt said, "What else do you say to Medlocke, Rossington and Van Zant? We're talking Southern rock royalty. We're talking Lynyrd Skynyrd. The only thing out of my mouth was, when and where?"
Lynyrd Skynyrd play three dates in the U.K. in November. Look for them at the Stockton Arena with the Doobie Brothers Friday October 5th.
Nov. 11 - Gateshead - The Sage
Nov. 12 - London - O2 Shepherd's Bush Empire
Nov. 14 - Norwich - UEA
Last of a Dying' Breed is also released as a Classic Rock magazine "fan pack" on August 20. The special edition contains four bonus tracks on the CD in a 120-page magazine about Lynard Skynyrd, plus poster, bottle opener and keyring.
Last of a Dyin Breed'stracklist is:
"Last of a Dyin' Breed"
"One Day at a Time"
"Homegrown"
"Ready to Fly"
"Mississippi Blood"
"Good Teacher"
"Something to Live For"
"Life's Twisted"
"Nothing Comes Easy"
"Honey Hole"
"Start Livin' Life Again"