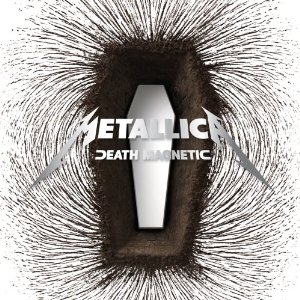 Metallica released their latest studio effort,
Death Magnetic,
in September 2008 - almost five years ago, and the band's fans are getting eager to hear new material from the metal giants. Drummer Lars Ulrich told
Rolling Stone
that the band isn't in a hurry to put out new music: "I understand there are people waiting for a new record, and so are we. But I can't stress about it. It's not like, '[expletive], hurry up and get this record out.' Hurry up for what? So we can go play gigs? We already play gigs. We'll get there."
Even though new music from Metallica seems distant at this point, it's not like the band members are out of ideas. According to Rolling Stone, Ulrich estimate that the band have come up with a staggering 600 song ideas! These apparently stem from rehearsals and jam sessions while on tour. Next on the agenda for Metallica is the IMAX release of Metallica Through The Never, where a Metallica live performance is interspersed with a story line centered around a fictional member of the band's road crew.