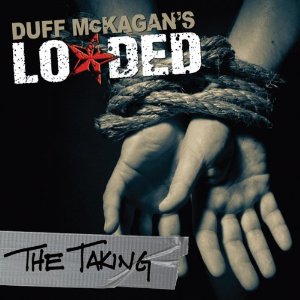 You can never have too many supergroups right? The latest one feature Pearl Jam guitarist Mike McCready and former Guns N' Roses bassist Duff McKagan. Along with Screaming Trees drummer Barrett Martin the trio is looking for several singers to record both new and old material they've written.
"Duff and Barrett and I got together. We wrote some new stuff and we took some of those old Mad Season demos from that [unreleased] second Disinformation record, so we are trying to find something to do with those," McCready told Billboard. "We're talking to Jaz [Coleman] from Killing Joke and I've been trying to find some singers to work on some of that stuff."
McCready and Martin played together in the grunge supergroup Mad Season, which featured late Alice in Chains singer Layne Staley, while Martin and McKagan have the band Walking Papers together. Martin talked about the trio's new material to Billboard: "I had a whole bunch of song ideas and Mike had a whole bunch of song ideas and Duff had a whole bunch of song ideas that were not making it into Walking Papers. We decided that we would go into the studio and record them. Right now they're being sent out to different singers. Mike and Duff are overseeing that because they know everybody."
There is no release date, let alone a band name, as of yet. According to Martin, it mainly depends on finding the right singers for the project: "As the different singers finish their songs and turn them in, that will determine when they get put out."
Read Gibson.com's exclusive 2011 interview with Duff McKagan here.