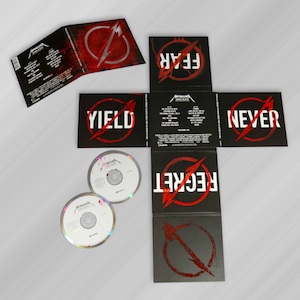 Metallica's Through The Never concert movie has smashed records to establish itself as the biggest opening for a concert film ever at IMAX theaters, and came in as the third biggest film in North America on limited release.

According to The Wrap, the film opened to an estimated $1.67 million, appearing on 308 3D IMAX screens and taking $780,000 on its first day, giving it a per-location average of $5,482. It'll bump out to 650 theaters next week.

The film is also screening in dozens of countries, with more to be announced. For a full list of release dates, visit throughthenevermovie.com.

A double live CD soundtrack for the film is out now, shipping with an exclusive Through The Never guitar pick from Metallica's online store.

"I think that Metallica fans that are really into action films and movies with a lot of energy are going to be blown away," drummer Lars Ulrich told Revolver magazine. "This is a very unique film. I don't know what people are going to think of it. I like it. But obviously I'm biased."