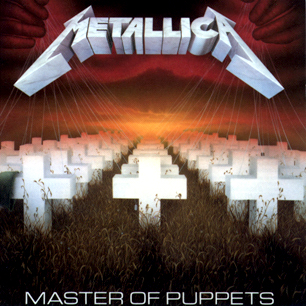 Metallica's Orion Music + More festival may be over, but that doesn't mean Metallica are finished with the festival rounds. The organizers behind Australia's Soundwave Festival have announced that the metal icons will headline this year's event. So, start figuring out a way to get yourself Down Under in time for the shows.
The Soundwave Festival tour will kick off in Brisbane on Feb. 23 and also hit Sydney (Feb. 24), Melbourne (March 1), Adelaide (March 2) and Perth (March 4).
As for other performers slated for the festival, count former Guns N' Roses bass player Duff McKagan's rock group Loaded, Linkin Park, Blink-182, A Perfect Circle, the Offspring, Stone Sour, Sum 41, Anthrax, Garbage, Motion City Soundtrack, Fozzy, Flogging Molly, Paramore, Garbage and Stone Sour. To check out the full Soundwave lineup and to purchase tickets, visit SoundwaveFestival.com.