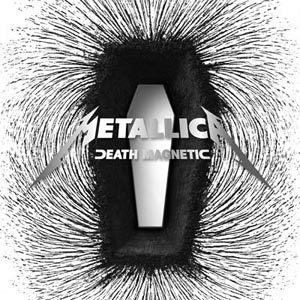 Metallica have announced their first non-major label release. The live DVD/blu-ray Quebec Magnetic will be released on the band's own label. The DVD was filmed over two nights in 2009 during the Death Magnetic tour, and is scheduled to be released on December 10.
In a statement, Metallica says: "The DVD and blu-ray will be out on our very own label in North America. There are still some Is being dotted and Ts crossed, so we can't give you a name or fancy logo just yet. Since we now get to call all the shots, the double-DVD and single-disc blu-ray will be available for a price we thought was very fan-friendly. Suggested retail will be $15.98 for either format."
More and more bands decide to leave the major labels and release their music independently. Steven Tyler of Aerosmith recently talked about going the independent route during a recent conference call with reporters, according to Billboard: "If the band stays together, yeah, we'll definitely go that route, something somewhere over there. We've been keeping record companies stocked with millions of shekels for years, been making a lot of people rich -- not that we haven't, but every now and then you get into arguments with labels (and) you think, 'Where is all this money going?' We've definitely thought of putting stuff out."