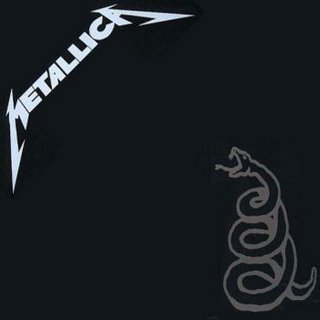 Metallica's James Hetfield says he's got exactly 846 riffs stored in his iTunes ready to go for the band's next album — and that doesn't include sound check and studio jams.
In an interview with Rolling Stone's The Big Issue special summer extra edition, Hetfield said the band was taking time out from the songwriting sessions in order to relearn and perform their Black album on tour in Europe (click here for 1991: Nirvana and Metallica Change Rock Forever).
Drummer Lars Ulrich says it's possible that the 1991 classic could even end up inspiring the next round of songwriting. "If you can't rip yourself off, what's the point?" Ulrich asked. "It will be interesting to see, once we take this album out to people in different countries, what we'll come back with for the writing sessions in the fall."
Meanwhile, bass player Robert Trujillo has increased his songwriting output by a factor of ten, bringing 20 ideas to the table for the next album, compared to the "one or two" he presented for the Death Magnetic sessions, one of which ended up being the instrumental "Suicide And Redemption." "Hetfield — he's a writing machine," Trujillo said. "Kirk has over 300 ideas. There's so much stuff from the tuning-room jams, from all those years of touring. I like to think I have 20 ideas I believe in."