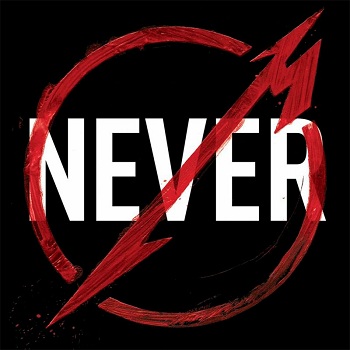 James Hetfield, Lars Ulrich, Kirk Hammett and Robert Trujillo have announced they will release a special, vinyl edition of their Through the Never Soundtrack on Nov. 29, limited to just 4,000 copies.
The release is in conjunction with Record Store Day's "Back to Black Friday" releases, which arrive on Black Friday exclusively at local record shops.
"Since its inception we have always been very proud to be a regular part of Record Store Day, including kicking off the very first one with an autograph signing at the Bay Area's own Rasputin Music in April of 2008," the band said in a statement. "So we're psyched to confirm that on Nov. 29 (yes, that's Black Friday!) your favorite North American independent music retailer and the Metallica.com Store will have the Through The Never soundtrack available in all its vinyl glory as a limited edition deluxe four LP set, 45 RPM on 180 gram vinyl. Only 4,000 of the special box sets will be made and they will all be numbered."
Check back next week for Gibson.com's Record Store Day Black Friday gift guide.