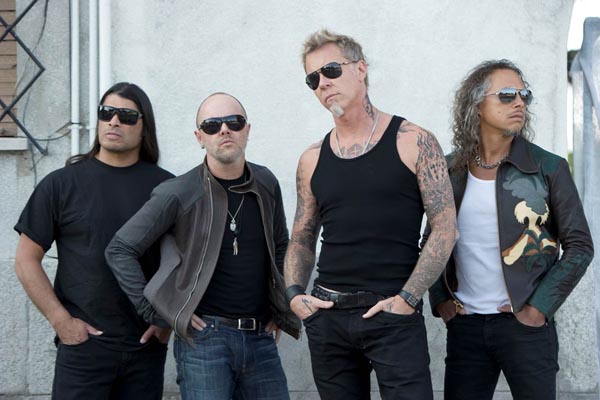 A member of Metallica may be coming to a movie theater near you. To mark the release of Through the Never, their new 3D film, band members James Hetfield, Kirk Hammett, Lars Ulrich and Rob Trujillo will appear in various IMAX theaters around the country during screenings this Thursday (Sept. 26) and Friday (Sept. 27).

According to the group's website, they will be there to "introduce the film, say 'hi,' have a little popcorn and kick off all the festivities of opening weekend." You can check the schedule here.

In other Metallica news, the band appeared at New York's legendary Apollo Theater on Saturday, performing an 18-song set for 1,500 fans. The following afternoon the group visited Yankee Stadium to pay tribute to Yankees pitching great Mariano Rivera, who's set to retire at the end of this season. Metallica performed "Enter Sandman," the song that's accompanied all Rivera's at-home mound appearances since 1991.