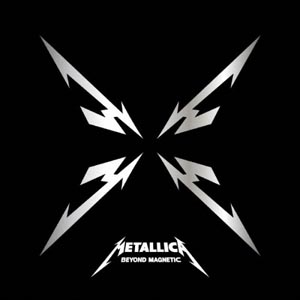 Metallica will perform at 2013's Summer Sonic festival in Japan. The band will headline the event on August 10 in Tokyo and will close the proceedings on August 11 in Osaka. Metallica last played Summer Sonic in 2006.
And in a new interview with Classic Rock magazine, Lars Ulrich says Metallica's upcoming 3D movie will combine concert footage with a fictional storyline. Ulrich cites the 1976 Led Zeppelin movie The Song Remains the Same as a major influence, explaining, "There are four members in Led Zeppelin, four members in Metallica, it's a full-length movie, and there's a lot in this film that does not take place onstage. The major difference is that the stuff that takes place offstage in the Metallica movie does not feature any members of Metallica. It's two separate worlds — a Metallica show and a story that unfolds in a parallel universe — and at some point they intertwine."
The movie has no title as yet. Ulrich says, "It's sort of fun, it's intimidating… it's a little overwhelming, to be honest, because it's a whole different league."