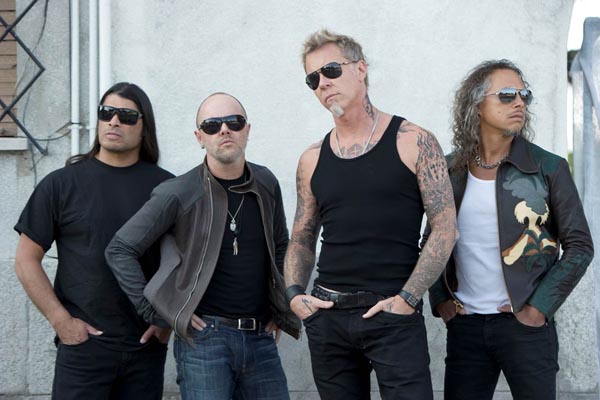 Metallica has enough material for a new album, they've revealed, but they're still culling through their "riffs CDs" for more great ideas. "The grooves and the riffs that are already on the radar are really, really awesome," says bassist Robert Trujillo, speaking to Billboard. "We've still got more riffs to go through and jam out and throw into the process, but we're getting there, and we'll have something great, hopefully, in the next year."

Frontman James Hetfield added that the band's busy schedule – which includes focusing on their forthcoming 3D movie – has slowed the process. "I want it done yesterday," he said. "This movie is keeping us pretty busy at this point and it's taking a lot of our time and effort. We've been touring some obscure places; I guess basically what we're trying to do is pay for this movie, so the touring is keeping us from getting in there and finishing the record."

The veteran rockers will preside over their own Orion Music and More Festival in Detroit next month. Their 3D film, Metallica Through the Never, debuts September 27 on every IMAX screen in North America.