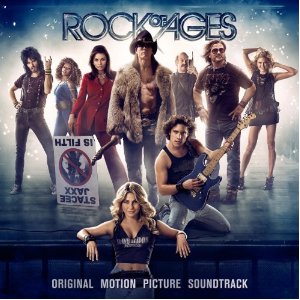 Rock of Ages is the new movie coming to theaters soon, rich with guilty pleasures of '80s metal and AOR. And leading man Tom Cruise does his own singing in the film and on the soundtrack album.
Cruise sings Guns N' Roses' "Paradise City," Def Leppard's "Pour Some Sugar on Me" and Bon Jovi's "Wanted Dead or Alive." He also duets with actress Julianne Hough on Foreigner's "I Want to Know What Love Is."
It gets weirder. U.K. comedian Russell Brand sings "Can't Fight This Feeling" and duets with Catherine Zeta-Jones for a duet on Starship's "We Built This City."
Also confirmed for the soundtrack are covers of Poison's "Every Rose Has Its Thorn," Twisted Sister's "I Wanna Rock" and Journey's "Don't Stop Believin'," which will feature the whole cast.
The movie is due for release on June 15, but the soundtrack will be released 10 days earlier on June 5.