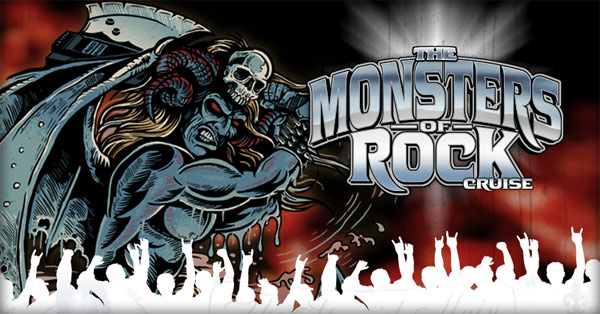 Classic rockers are returning… on the high seas. The 2014 Monsters of Rock Cruise has just announced its lineup, including Tesla, Y&T, Great White, Firehouse, Eric Martin of Mr. Big and legendary drummer Carl Palmer.
Rock cruises are becoming big business. This is the Monsters of Rock Cruise's third annual outing, scheduled from March 29 through April 2 2014. Passengers will also be treated to performances from the surviving original members of Ratt, the original lineup of Winger (playing the band's debut record in honor of its 25th anniversary), Cinderella, Slaughter and former Motley Crue singer John Corabi.
We're pleased, of course, that the ship has at least one "motley crew member". And that the ship gig will also include Ron Keel. But's enough seafaring jokes. More from Monsters of Rock Cruise.
The ship's journey begins in Fort Lauderdale, Florida, and will make room for a stop in Nassau. It will also include a detour into "a special secret location that's been christened Monster Island."