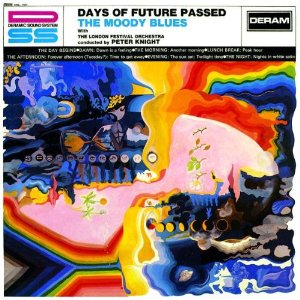 The Moody Blues are gearing up to set sail on their debut Moody Blues fan cruise.
Yes, kids, the legendary British band is launching "The Moody Blues: The Voyage 2013," which will voyage to several Caribbean hotspots, including Ocho Rios, Jamaica, and Georgetown, Grand Cayman. The voyage will take place March 20 through 25.
What to expect from the rockin' cruse? Try private concerts, surprise music acts and an exclusive Q&A session with Justin Hayward, John Lodge and Graeme Edge of the Moody gang. The fan cruise will also commemorate the 45th anniversary of the Moody Blues' decisive album Days of Future Passed.
Tickets for "The Moody Blues: The Voyage 2013" will be available in the coming weeks. For more details, head to the cruise's official website.