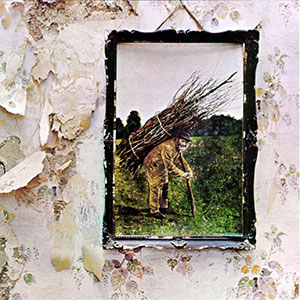 Led Zeppelin have posted a 14 second video on their official Facebook page. The video is nothing more than alternating images of the four symbols from the Led Zeppelin IV album accompanied by a live intro of "Good Times Bad Times."
The band has previously been displaying pictures with numbers on them, seemingly counting down to an announcement on Wednesday or Thursday this week. Many have speculated as to what the pictures, and video is alluding to.
It most likely means that the band are about to announce the DVD release of their concert at the O2 Arena in London in 2007. According to The Sun, Jimmy Page himself has been behind the controls in the studio, working on the project for the past couple of months, says their source "Jimmy Page has been in the studio making sure everything is perfect. The band want it to remain true to their exceptionally high standards. It's coming out on November 22 as part of a simultaneous global release."
In the meantime feel free to admire the Jimmy Page "Number Two" Les Paul here.