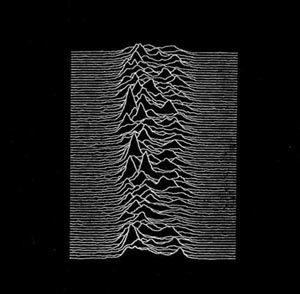 A fair share of publications have created lists of the best songs in rock history, and to celebrate 60 years in print NME has announced its own list.
So who took the #1 spot: The Beatles? Led Zeppelin? Elvis Presley? Bob Dylan? No, NME chose Joy Division's "Love Will Tear Us Apart" as their list-topper. #2 is Pulp's "Common People" and #3 is David Bowie's "Heroes."
Quite surprising, perhaps, is that the Fab Four don't enter the conversation until #15, with "A Day in the Life" and that Elvis Presley didn't crack the top 20. However, The Stone Roses have two entries in the upper echelon.
Check out NME's Top 20 entries below:
1. Joy Division – "Love Will Tear Us Apart"
2. Pulp – "Common People"
3. David Bowie – "Heroes"
4. The Beach Boys – "Good Vibratons"
5. New Order – "Blue Monday"
6. The Stone Roses – "She Bangs the Drums"
7. The Smiths – "There is a Light That Never Goes Out"
8. The Specials – "Ghost Town"
9. Dizzee Rascal – "Fix Up, Look Sharp"
10. Oasis – "Wonderwall"
11. The Rolling Stones – "Sympathy For the Devil"
12. The Ronettes – "Be My Baby"
13. Michael Jackson – "Billie Jean"
14. Sex Pistols – "God Save the Queen"
15. The Beatles – "A Day in the Life"
16. The Cure – "Boys Don't Cry"
17. Bob Dylan – "Like a Rolling Stone"
18. The Beach Boys – "God Only Knows"
19. Madonna – "Like a Prayer"
20. The Stone Roses – "I am the Resurrection"