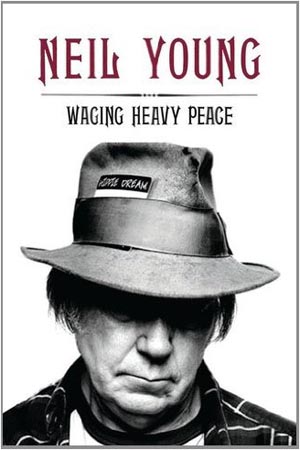 Neil Young has appeared on The Late Show with David Letterman to promote a new audio player and digital format. It's called Pono. The device player is a bright yellow prism with a screen and simple controls. It kinda looks like an old iPod… but it isn't.
According to Young, Pono will play back master files with "the best sound anyone can get". Rolling Stone says that Pono will launch in 2013 as a line of portable music players, backed by an iTunes-style music-download service. There will also be digital-to-analog conversion technology that will "present songs as they first sound during studio recording sessions".
In his new book Waging Heavy Peace, Young claims that Pono will bring together record companies and cloud storage "to save the sound of music."
Young has been a critic of digital sound for many years. He's demo'd Pono to Red Hot Chili Peppers and Rick Rubin, and they like it. Speaking to Rolling Stone, the Chili Peppers' Flea said of the Pono sound quality: "It's not like some vague thing that you need dogs' ears to hear. It's a drastic difference."
The big three record labels - Warner Music Group, Universal Music Group and Sony Music – are on board with his idea and that WMG has already converted its library of 8,000 album titles to high-resolution, 192kHz/24-bit sound.