Everything about David Bowie's forthcoming album The Next Day is a surprise, from the announcement of its very existence to its controversial cover art to the astounding secrecy surrounding its creation. Now Bowie has pulled off the ultimate 'gotcha,' streaming the album for free in its entirety on iTunes weeks ahead of its release.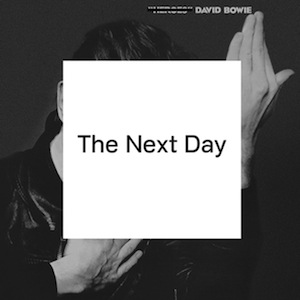 The album is streaming for free from now until its release date. Go check it out!
A few of us media folk here in Melbourne, Australia were treated to a preview last week before the stream was announced and it's classic Bowie, blending parts Scary Monsters and Heroes with scatterings of other Bowie eras as well: elements of Heathen and Reality, a dash of Let's Dance, even hints of Tin Machine and 1.Outside. The two songs that have been released as singles so far aren't really a clear indication of the rest of the album.
So will Bowie tour? Who knows? Rumors vary from "It's 50/50 as to whether he'll tour," to "Maybe a show in New York and one in London" to "No." But knowing Bowie, that means he'll probably do the opposite of what everyone expects and show up busking on a street corner or on someone's porch for an afternoon set some day.