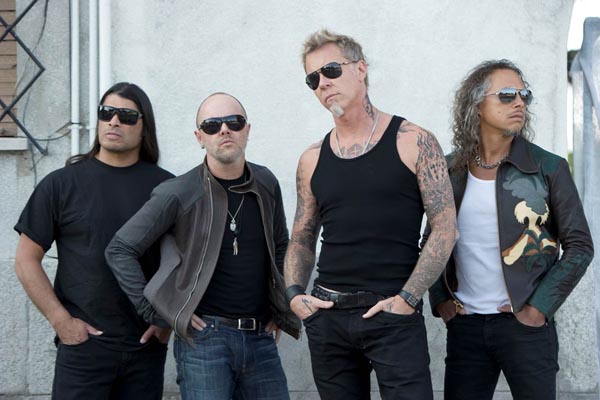 Metallica's James Hetfield has spoken to the Oakland Press about the progress of the songwriting sessions for the band's follow-up to 2008's Death Magnetic.
"Hopefully [we will return to the studio] soon," Hetfield said. "I'm itchin'. We have tons of material to sift through. That takes a lot of time, because there's a lot of great stuff. I know we only need a few songs, but there's 800 riffs we're going through. It's kind of insane. We have sifted through a lot of the stuff and pulled the cream of the crop — it's just sitting there waiting for us to take it to the next level."
Hetfield hopes to record in Spring 2014, but drummer Lars Ulrich reckons it will be 2015 before a new album is finally done. Ulrich tells Kerrang! magazine, "Obviously, there are a lot of people asking where the next record is. We're going to make another record, but like I said before, we don't really feel this kind of… what's the word? I guess 'responsibility' is probably the right word.
"We don't feel this inherent responsibility to just churn out records whenever people want them… If I was betting on this, I would say 2015 — that's where my money is."