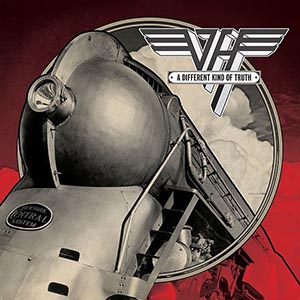 Melodicrock.com reports that there's a rumor floating around that Van Halen have already completed a follow-up to this year's excellent A Different Kind Of Truth, and that it will be released in early 2013, in time for the next leg of the band's tour.
As with all things Van Halen I'll believe it when I'm holding the CD/download in my hand/iPhone, but melodicrock.com has a pretty exceptional record with this sort of stuff. The rumor is that the band recorded enough material during the A Different Kind Of Truth sessions that there was enough left over for another entire album.
If it's true I think that's great news - A Different Kind Of Truth seems to hold up very well against the all-important 'Not Listen To It For A Few Months Then Put It On Again Now That The Honeymoon Period Is Over' test.
In other Van Halen-ish news, David Lee Roth has just released a new solo song titled "One Piece Thermo-Molded Country Plastic Chair." It's a chilled-out acoustic ditty co-written with Scotty Emerick, and Dave has dedicated it to all of those affected by and recovering from Hurricane Sandy.