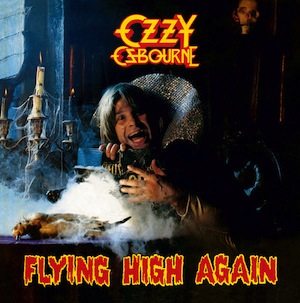 Oh well. It was a nice idea while it lasted. Last week we reported that Big Bear Music founder Jim Simpson, the man credited with discovering Black Sabbath, was petitioning for Birmingham Airport to be named after Ozzy Osbourne. "The message that would carry is instantly international, confident, powerful, unforgettable and says 'Hey World, we are proud of our own'," Simpson said when he announced the idea.
But local officials have put the brakes on the idea, announcing, "We've no plans to rename the airport. We're not quite sure where the story's come from but we're certainly not in discussions."
It wouldn't have been the first time an iconic rocker had an airport named after him: Liverpool has a John Lennon Airport, after all.
Simpson floated the idea after plans for a Black Sabbath Day in Birmingham failed to get the proverbial spooky green light. "I believe that there is a masterstroke that would instantly confound the cynics," Simpson said in response. "Just re-name our airport! How does The Ozzy Osbourne International Airport resonate?"