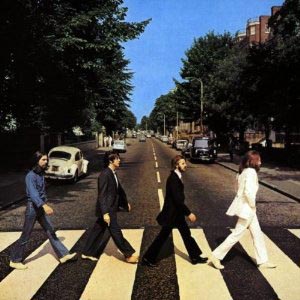 Animal rights organization PETA has marked Sir Paul's 70th birthday with a special card. The campaigners made a birthday card of various people dresses as animals crossing London's Abbey Road. The 'animals' are carrying signs that say: "Happy Birthday, Paul! Thank You for Loving Us, Not Eating Us."
"PETA couldn't be happier to celebrate Sir Paul's birthday", said PETA Manager Mimi Bekhechi. "He has done so much to help animals during his legendary career, and we can't think of a person more deserving of celebration."
Sir Paul became a vegetarian more than 40 years ago. He says: "I would never go back. I enjoy being vegetarian. It's a thrill, and I can walk past a field of animals with a clear conscience.
"If anyone wants to save the planet, all they have to do is just stop eating meat. That's the single most important thing you could do. It's staggering when you think about it. Vegetarianism takes care of so many things in one shot: ecology, famine, cruelty."