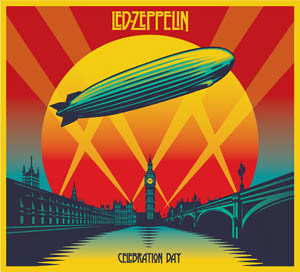 When news broke that Led Zeppelin would be releasing Celebration Day, a DVD of their 2007 reunion concert, speculation among the band's fans as well as the media immediately started whether the release would be followed by a new tour. Now Jimmy Page has put those rumors to rest once and for all.
Page told Rolling Stone in an interview: "I think if there had been any more concerts to be done, we'd already be talking about them. So I don't see it... [Celebration Day] is a testament to what we did in 2007. There it is."
Zeppelin bassist John Paul Jones mused on Celebration Day, saying that it is "almost like being onstage with us." Jones expanded further on Led Zeppelin in the Seventies: "We always had that interaction, but nobody could see it, because the lighting wasn't there."
Celebration Day is released on November 19.