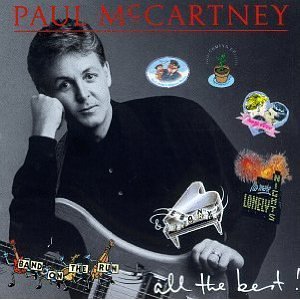 Sir Paul McCartney made a stop at a showing of the newly restored adaptation of the Beatles' 1967 film Magical Mystery Tour that happened Tuesday night (Oct. 2) at the British Film Institute in London.
As NME.com reports, the famed Beatle sat next to Giles Martin, the son of Fab Four producer George Martin, at the showing.
A few other stars joined McCartney in attendance, including former Jam singer Paul Weller, former Oasis singer Liam Gallagher and Monty Python member Terry Jones. An interesting mix, don't you think?
According to a message Tweeted out by Giles, the film "sounded fantastic."
The refurbished Magical Mystery Tour is set to arrive on DVD and Blu-ray this Tuesday (Oct. 9). As for what to expect, the DVD will feature a plethora of bonus material, such as new interviews with McCartney and Ringo Starr, special remarks by Sir Paul, previously deleted scenes, a making-of documentary and more.
Fans can get a taste of the newly reworked Magical Mystery Tour via a segment up at TheSpace.org.
On the subject of McCartney, check out his 1964 Texan guitar from Epiphone here!