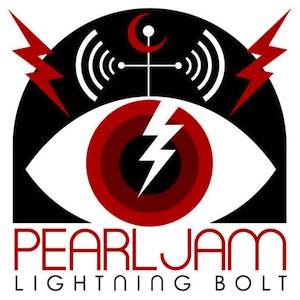 Pearl Jam are still hot. The legendary Seattle grunge band has topped the Billboard 200 albums chart for a fifth time with the group's tenth studio album, Lightning Bolt.
The new album entered the chart at No. 1 this week, pushing over 166,000 copies, reports Nielsen SoundScan. The band's first No. 1 album was 1993's Vs., followed by 1994's Vitalogy, 1996's No Code and 2009's Backspacer.
Lightning Bolt also delivered the highest-selling album debut of any rock release since Phillip Phillips' The World from the Side of the Moon offering last November. That album pushed 169,000 its first week out.
Meanwhile, Paul McCartney's new studio album, New, debuted at No. 3 on the Billboard 200 albums chart, selling 67,000 copies.
Did you pick up either Pearl Jam or Paul McCartney's new albums? Let us know what you think about the releases in the comments section below.