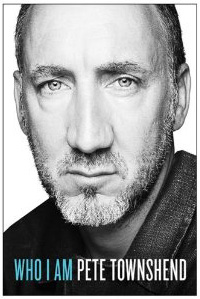 The Who
guitarist Pete Townshend has set October 11 as the release date for his long awaited autobiography
Who I Am
. Townshend is said to have been working on the book for the past 15 years.
It appears that Townshend has written the book himself, without the help of a ghostwriter, according to a statement in a press release. He said, "I am lucky to be alive and to have such a crazy story to tell, full of wild adventures and creative machinations. I am happy that I am able to write my book myself, in my own 'voice' that many readers will be hearing for the first time."
Townshend, and surviving The Who band member Roger Daltrey were recently in the spotlight as the musical act that headlined the closing ceremonies of the London Olympics. They played an energetic mini-set comprised of "Baba O'Riley," as well as "See Me, Feel Me/Listening To You," and "My Generation."
According to
HarperCollins
the guitar legend will be promoting the release of
Who I Am
with a short book tour of the US east coast. Townshend will visit New York City Public Library on October 8 for a Q&A session, with a visit to Barnes & Noble in Union Square for an in-store signing the following day. The book tour then continues on to Philadelphia, Ridgewood NJ, and Boston in the following days.
Take a look at the 50
th
Anniversary Pete Townshend SG
here
.