Concept albums rarely fare well with critics, with reviewers often lambasting such efforts as pretentious or rife with Spinal Tap-ish excess. Nonetheless, in recent years the concept album has enjoyed a resurgence, with discs by the likes of Radiohead, The Flaming Lips and Arcade Fire sporting connected storylines or overarching themes. It's too soon to say whether these albums will rise to the level of a
, but as shown by the list below, the history of the concept album is strewn with classics.
10. Pink Floyd – The Dark Side of the Moon (1973)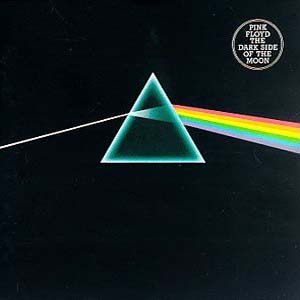 No album has come closer to coherent perfection – both thematically and musically – as this masterpiece from Pink Floyd. Shaped by Roger Waters' sense of alienation (and "inspired," one suspects, by the fractured psyche of Floyd founder Syd Barrett), the album probed its dark themes with the sort of exquisite craftsmanship normally associated with a classic novel. David Gilmour's searing solos, especially on "Time" and "Money," remain among the most momentous in rock history.
9. Rush – 2112 (1976)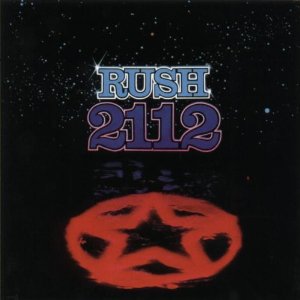 Prog-rock and heavy metal were fused more brilliantly than ever on this conceptual effort, which proved to be Rush's breakthrough album. Spanning one full album-side, the 20-minute title track presented a harrowing portrait of a world in which individual expression is crushed at every level. Alex Lifeson's metal riffs gave the music a hard edge that distinguished it from the flighty tendencies of Rush's British prog-rock counterparts. Today, many of the album's themes seem prescient.
8. David Bowie – The Rise and Fall of Ziggy Stardust and The Spiders from Mars (1972)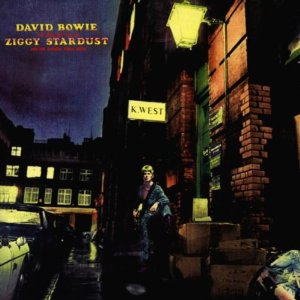 The loose concept behind David Bowie's most renowned album seems silly on the surface: extraterrestrial arrives to save a dying Earth, extraterrestrial becomes rock star, extraterrestrial is destroyed by adoring fans. But within that cartoon narrative lies some of the most exciting music ever committed to vinyl. Tethered to Bowie's exquisite songwriting, Mick Ronson unleashed soaring riffs, explosive power chords, and sustain-drenched solos that reached otherworldly dimensions.
7. Dream Theater – Metropolis Pt. 2: Scenes from a Memory (1999)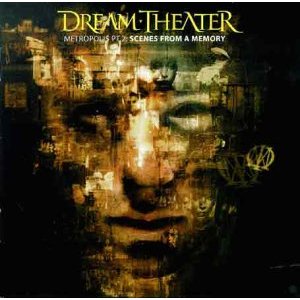 Dream Theater's prog-rock aspirations were never more fully realized than on this conceptual masterwork. Centered on a troubled protagonist haunted by a dark past, the album boasted epic songs evocative of early '70s Yes, late '70s Rush, and the more song-oriented of the late '80s metal bands. Citing Steve Howe, Alex Lifeson and Steve Vai as influences, guitarist John Petrucci played with breathtaking virtuosity, while also conveying the sort of heartrending emotion commonly associated with veteran blues players.
6. Alice Cooper – Welcome to My Nightmare (1975)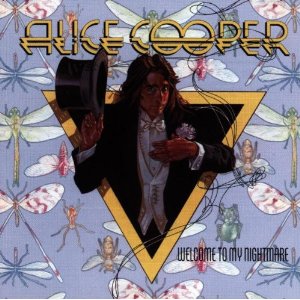 Ratcheting up the theatricality that had been integral to the original Alice Cooper lineup, Alice Cooper (the man) unfurled a full-blown concept album with his debut solo disc. Fresh off their stint backing Lou Reed, guitarists Steve Hunter and Dick Wagner proved the perfect foil for Cooper, as they meted out economical solos and crashing power chords that brought the frontman's comic-book melodramas vividly to life. Horror-film veteran Vincent Price pitched in as well, adding a bit of Broadway-style spice to the macabre proceedings.
5. Green Day – American Idiot (2004)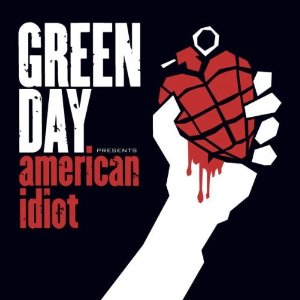 Punk rock and opera might seem like a contradiction in terms, but Green Day fused those concepts perfectly on this landmark disc. Released a few weeks prior to the 2004 presidential election, the album saw the veteran trio shed its sometimes-goofy image for more ambitious goals – such as inspiring listeners to become politically engaged. Playing his trusty Les Paul Junior, frontman Billie Joe Armstrong pushed at the boundaries of the band's thrash aesthetic, while still unleashing enough buzz-saw riffs to keep longtime fans happy.
4. The Beatles – Sgt. Pepper's Lonely Hearts Club Band (1967)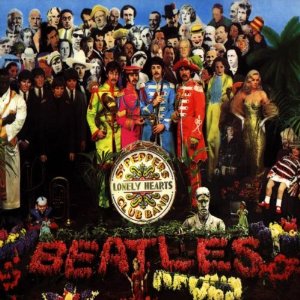 Sgt Pepper's didn't exactly sport the unified collection of songs that Paul McCartney envisioned, but the psychedelic vibe that courses through the album constituted a powerful concept in its own right. Freed of the burden of writing songs that could be performed live, The Beatles (with George Martin's help) treated the studio as their playground, and came up with arrangements that sparkled in kaleidoscopic fashion. No other album is more timeless, and more of its time.
3. Drive-By Truckers – Southern Rock Opera (2001)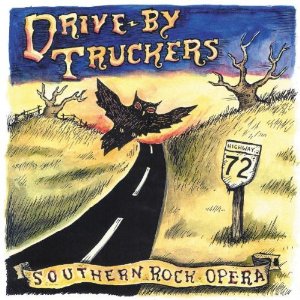 A sprawling two-disc set, this 2001 opus is the Southern rock equivalent of such conceptual works as Quadrophenia or The Lamb Lies Down on Broadway. The music dazzles throughout, as the Truckers' three-guitar format pays homage not just to the sound of Lynyrd Skynyrd, but also to the Allman Brothers, the Marshall Tucker Band, and all points in-between. Superb songwriting, passionate vocals, and raggedly authentic execution make this set a modern-day classic.
2. Jethro Tull – Thick as a Brick (1972)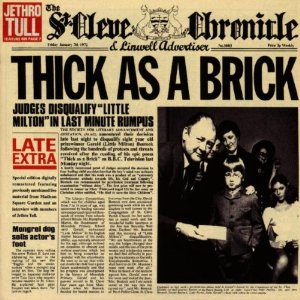 Tull frontman Ian Anderson pulled out all the stops for this ambitious disc. Boasting one of rock's most elaborate album packages – 14 pages of bogus newsprint, including a fake review of the music contained therein – the album told the story of a fictional child prodigy named Gerald Bostock. Consisting solely of the title track, spread over two sides, the album featured superbly intricate electric and acoustic work from guitarist Martin Barre, while Anderson performed in full minstrel mode.
1. The Who – Tommy (1969)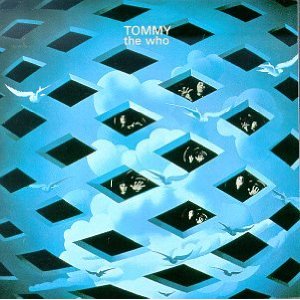 Thematically speaking, The Who's Quadrophenia is a more fully realized album, but Tommy gets higher marks for its innovative and pioneering status. Staking out a middle ground between the sensitive pop styling of The Who Sell Out and the pedal-to-metal roar of Who's Next (or Live at Leeds), Tommy offered up explosive music tempered with a vulnerable vibe. The storyline about Pete Townshend's deaf, dumb and blind character becomes murky by album's end, but the music and arrangements remains taut and cohesive throughout.