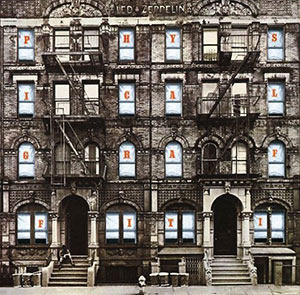 Veteran producer/engineer Andy Johns has passed away aged 61.

Johns' passing was confirmed by guitarist Stacy Blades (ex-LA Guns), who was working with Johns until he was hospitalized last week. The cause of death was not immediately confirmed, but Blades told Billboard.biz that Johns was hospitalized with liver trouble.

Johns, the brother of producer/engineer Glyn Johns, engineered several albums for the Rolling Stones, including Exile On Main Street and Sticky Fingers, as well as Led Zeppelin's II, III, IV, Houses Of The Holy, Physical Graffiti and Coda.

As a producer he worked on dozens of albums including Free's Highway and Free Live!, Television's Marquee Moon, Hughes/Thrall's self-titled album, Cinderella's Night Songs and Long Cold Winter, Chickenfoot's self-titled debut, Van Halen's For Unlawful Carnal Knowledge and Joe Satriani's The Extremist.