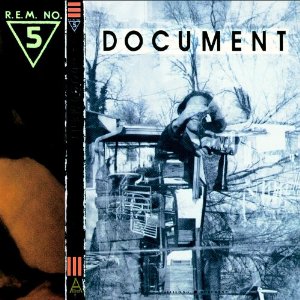 It's easy to come up on milestones when you have as many albums as R.E.M., and they're coming up on a big one this year. The alternative rock band will celebrate the 25th anniversary of the release of their fifth studio album, Document, on Sept. 1, and in honor of that centenary, the band will release a two-disc version of the album on Sept. 25.
The upcoming anniversary edition of Document will offer a digitally remastered version of the album, as well as a never before released live concert taped on Sept. 14, 1987, in Utrecht, Holland. The remastered original album will also be released in vinyl format.
Document features such R.E.M. classics as "The One I Love," "It's the End of the World as We Know It (And I Feel Fine)," "Finest Worksong" and more.