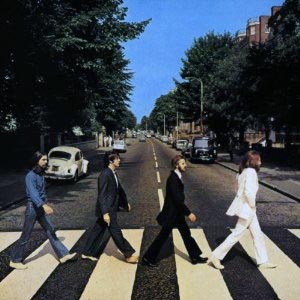 Fans of Beatles drummer Ringo Starr will have the chance to get their hands on a new eBook offering rare photos and memoirs of Starr on June 12 via Apple's iBookstore. The interactive publication, named Photograph, is biographical and features Starr going over his life with never-before-published photos, text, audio and video.

Perhaps not so coincidentally, the same day the Photograph eBook is out, a new display called "Ringo: Peace & Love" will debut at the Grammy Museum in Los Angeles. On hand will be the legendary drum sets Ringo played during the Beatles' Shea Stadium show and on The Ed Sullivan Show, his Sgt. Pepper's outfit, the cape he sported in the Help! film, special photos and keepsakes and more.

The Photograph eBook will run $9.99 and is available for pre-order now via www.RingoPhotograph.com.
Those who don't want to go the eBook route will have the option to purchase a limited-edition physical version of Photograph in December. The physical edition will offer a few extras, including more images than the eBook version. Starr will also autograph 2,500 copies of the hard-bound book.