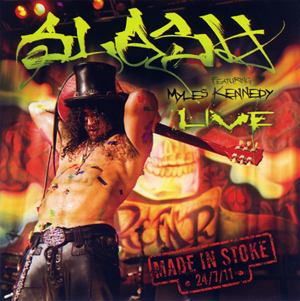 A long list of music luminaries have signed on to appear in a new documentary about legendary bluesman B.B. King. Expect to see Mick Jagger, Eric Clapton, Slash, Keith Richards, Ron Wood, Ringo Starr and Bono all pop up in the film.

The flick, titled B.B. King — The Life of Riley, will premiere in North American on June 14 at the NXNE Film Festival in Toronto, Canada. Morgan Freeman will narrate the documentary. Other musicians set to be featured in the movie include Buddy Guy, Carlos Santana, Bonnie Raitt, Dr. John, Leon Russell, Mick Hucknall of Simply Red, Bill Wyman and the late John Lennon.

B.B. King is 87 years old and still active on the touring circuit. The guitarist has dozens of summer North American shows lined up, and for a list of upcoming tour dates, head to his official website.