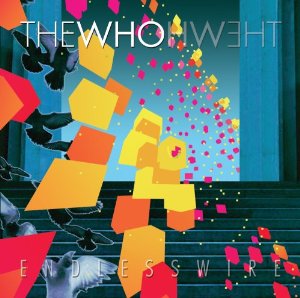 Roger Daltrey reckons The Who will record a follow-up to 2006's Endless Wire this year. He says Pete Townshend has the songs.
Daltrey tells the NME: "Pete's got hundreds of songs, so the only question is whether we get around to it. He wants to make an album and I'm always ready and raring to go. I don't see why we wouldn't – my voice is still in good shape. The hearing isn't so great, but the voice is fine."
Daltrey is currently working with Dr Feelgood guitarist Wilko Johnson in the coming months – that album will take priority as Johnson has been diagnosed with terminal cancer, so this will likely be Wilko's last hurrah. The album is called Going Back Home.
Daltrey is not resting, though. He's just unveiled most of the bands who'll appear at this year's Teenage Cancer Trust fundraiser at London's Royal Albert Hall on March 29. He hopes to play with Wilko Johnson. The Who will not play.
Despite his hints, Daltrey says there are no firm plans yet to mark The Who's 50th anniversary in 2014. "I haven't thought about it, to be honest," he says. "We didn't think it was going to last the week, let alone 50 years. We were The Who: we used to break up after every show."